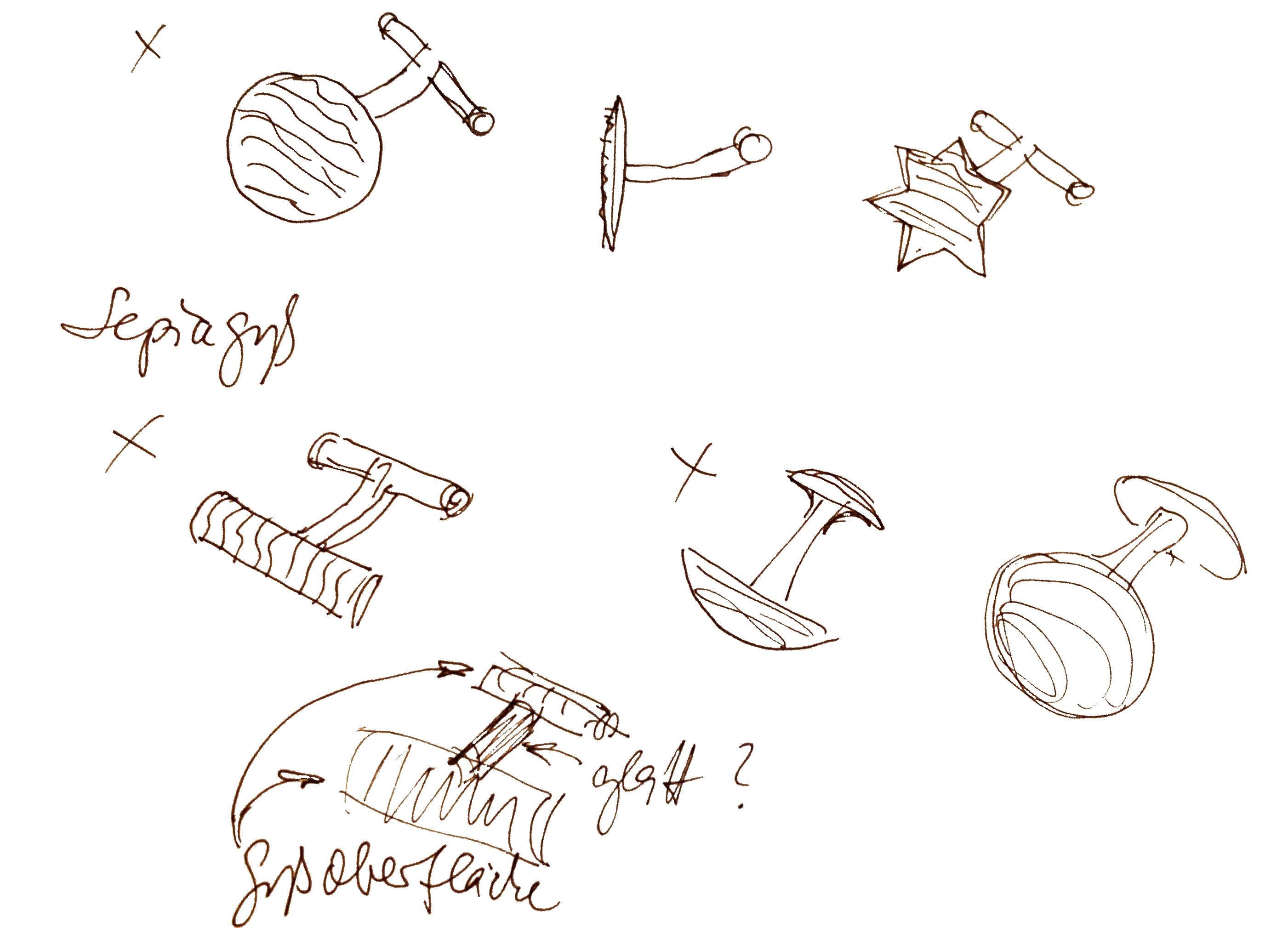 CUSTOM DESIGNS
Perfect to match every personality: we design and manufacture individual cufflinks for our customers.

There are no limits to the imagination. From initials or a monogram to completely individual masterpieces. Follow your intuition and create your exclusively individual cufflink.
Vincent De Paul
This design was inspired by the original cufflinks of Errol Flynn, the Idol of Vincent. 585 Gold in a perfect combination with a yellow Citrin accompanied Vincent to the Emmy Awards 2017.
dolphin - Birthday present
A very special and thoughtful gift, handcrafted with 925 sterling silver, golden pattern and golden dolphins. The sea is composed of a thin line of diamonds, together with a net shape in the background.
Amber cufflinks - passion for the North Sea
Inspired by the yearning to the North sea, a wedding anniversary present, two different shapes made of the same material, seldom inclusions, connection for life.
engraved name initials
To me from me, who says you cannot gift yourself with a unique cufflink. Sterling silver cufflink composed of a big ebony plate core and silver initials hammered on the ebony.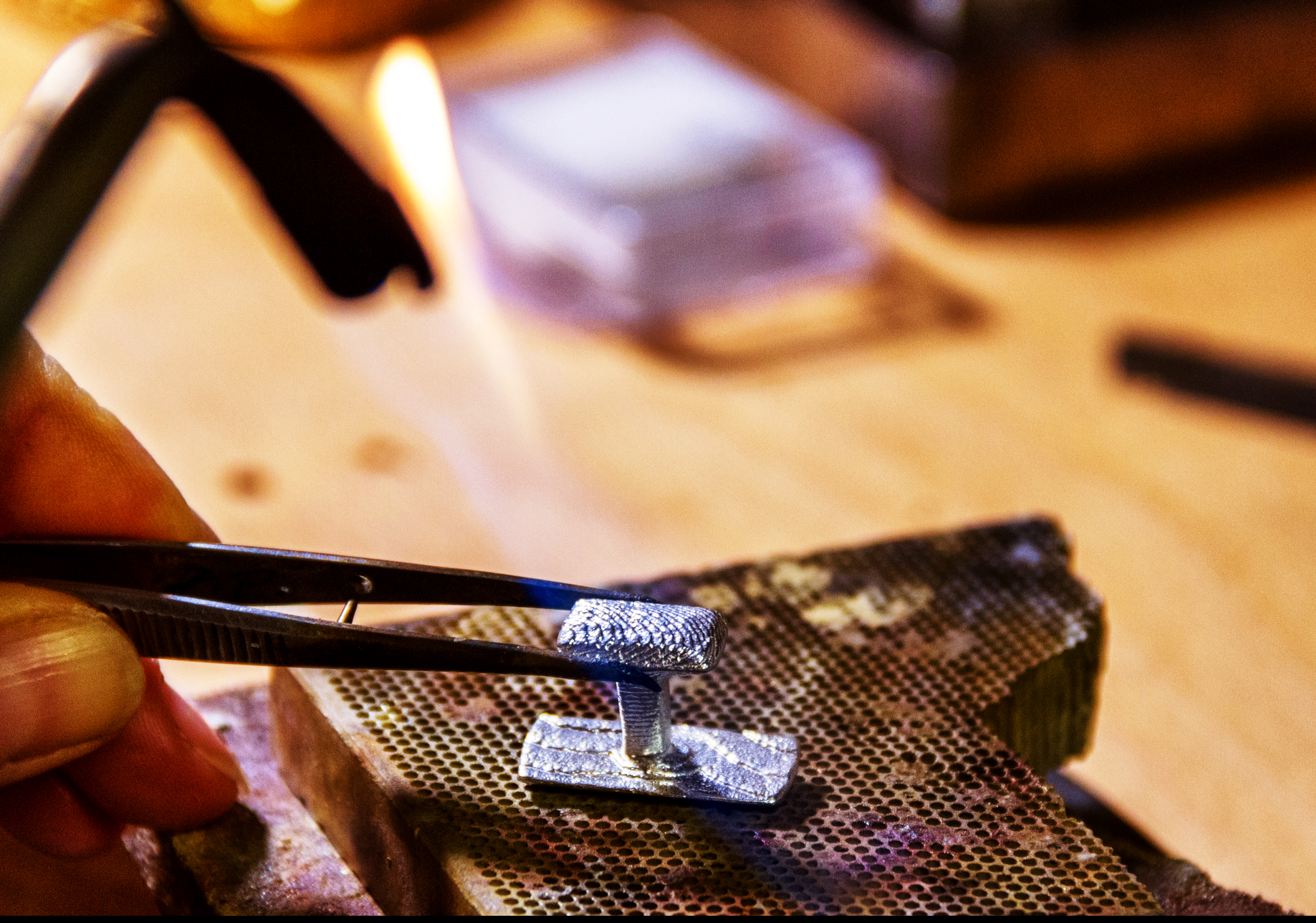 Please fill out our form so that we can better help you make your perfect piece of art.